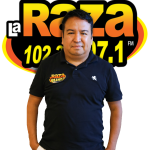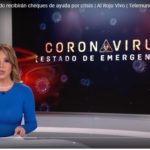 Cuando y quienes recibirian este cheque que enviaria el Gobierno para ayudar durante esta contingencia de el Coronavirus? aqui esta la informacion....
Read More
El Tigre Everardo Lopez From Puebla, Mexico, began
his career in Radio at the age of 16, working for three
major Radio groups in Mexico, Grupo Acir, Radiorama
and MVS. Later he moved to New York and worked for
the first Regional Mexican station La X 620 of SBS
later worked in La X 1380 OF Megacommunications.
After moving to Tampa and working with the Morning
Show and Programming on La Ley 760, later he was
given the opportunity to join to iHeartMedia Atlanta
Working with the Morning Show Los Patrones de La
Mañana for twelve years being syndicated for La
Preciosa Network in Fresno, Bakersfield, Monterey
Salinas, Riverside California and Tucson Arizona.
Now El Tigre and his character Don Chicho Join to
Davis Broadcasting team for the Morning Show on
WLKQ La Raza. His cheerful, fun, super positive,and
family driven personality make him an essential part
of the morning show. He knows the value of the
audience and the importance of keeping them
engaged.
Ya van 61,062 infectados de Coronavirus hasta la fecha y más  de 450,000 a nivel global. ve la tabla de infectados por países y...
Read More